Long Covid can be debilitating, even for healthy kids


CNN
 — 

Jessica Rosario loved watching her 15-year-old, Eliana, play flute with the rest of the marching band during Open Door Christian School football games. But after the homecoming game in 2021, she got an alarming call from the Ohio school's band director.
Rosario's daughter was on the floor of the band room, clutching her chest.
"We ran up to the school, went into the band room, and I found her laying on the floor with her legs elevated on a chair, and I'm looking at her, and she's not really moving," Rosario said.
The freshman couldn't speak or stand. When paramedics transported her to the ambulance, she was dead weight, her mom says.
Eliana's condition turned out to be an extreme form of long Covid. She's one of potentially millions of US children who have symptoms long after their initial infection.
Children – even healthy teens and the very young – can have long Covid, several studies have found, and it can follow an infection that's severe or mild.
When Eliana collapsed, EMTs rushed her to University Hospitals Elyria Medical Center.
"We had a room full of doctors. They were there ready to go, which I totally believe that God was in control of everything at this point," Rosario said.
Eliana's blood tests, toxicology screens, chest X-ray and CT scan all looked OK, but she still had this strange paralysis. The hospital transferred her to UH Rainbow Babies & Children's and hoped that the experts there could solve the mystery.
"I was praying all this time for God to do a miracle and guide these doctors and nurses to shine some light on whatever it was that was causing this," Rosario said.
Eliana and the rest of the family had caught the coronavirus over Christmas 2020. Eliana's case was mild, her mother says, but weeks after she recovered, she developed chest pain, heart palpitations and lightheadedness. Tests didn't show any problems, and a pediatric cardiologist gave her the all-clear.
The temporary paralysis came later. It went away and returned. The medical team eventually determined that Eliana's chest pain and her elevated heart rate may have been related to inflammation due to Covid-19 – 10 months before the trip to the hospital.
Doctors officially diagnosed her with Covid-related postural orthostatic tachycardia syndrome or POTS, a blood circulation disorder that causes an elevated heart rate when standing.
Eliana had long Covid, also called post-Covid or long-haul Covid.
"I had never heard of long haul until we were in the hospital," Rosario said.
More than a quarter of kids who get Covid-19 may develop long-term symptoms, according to a study from June. A 2021 study suggested that it may be even more; more than half of children between ages 6 and 16 in that study had at least one Covid-19 symptom that lasted more than four months.
There's no specific test or treatment for long Covid for kids or adults.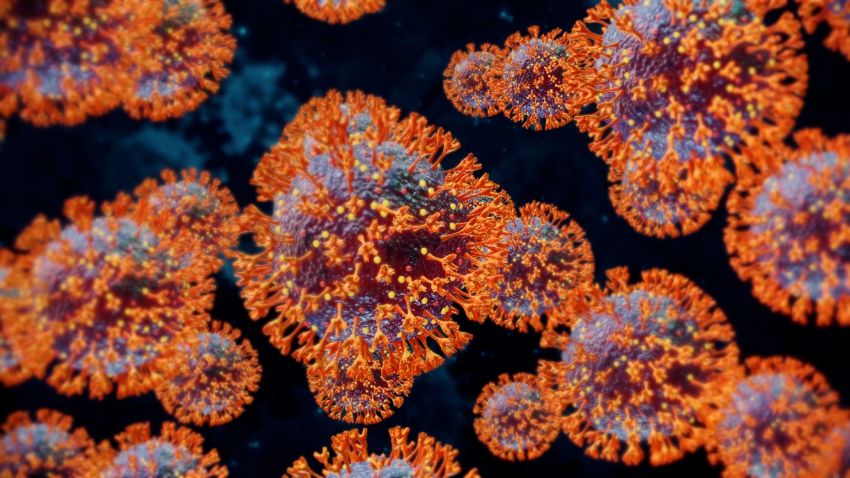 Mount Sinai launches post-Covid care center for long-haulers
Symptoms can include fatigue, rash, stomachache, headache, muscle ache, loss of smell and taste, circulation problems, trouble concentrating and pain, according to the American Academy of Pediatrics.
The vast majority of children recover – sometimes even faster than adults do, according to UNICEF. But in some cases, kids can have symptoms for months or more.
It's still not clear why some kids develop long Covid and others don't, but experts do know that children and adolescents don't have to have been severely ill with Covid-19 to get long-term symptoms. Several institutions, including the National Institutes of Health, have studies underway to learn more.
Dr. Amy Edwards, associate medical director of pediatric infection control at UH Rainbow Babies & Children's, manages the hospital's long Covid clinic and says she has been booked solid since she started seeing children with the condition in early 2021.
"We just started seeing patients, and it slowly spread like wildfire," Edwards said.
"Looking at our first 60 patients that came to our clinic, we found that about 13% of our patients had these functional neurologic deficits."
These are conditions in which it appears the nervous system isn't working the way it should, but doctors can't figure out why.
"In the case of our kids, it most always presents with loss of limb function, an inability to walk or move an arm, something like that," Edwards said. "When you're talking about 60 kids, 13% is a big number, especially when you're talking about loss of limb function that has to be regained with physical therapy. It's not a rare 1% complication."
It doesn't help that not everyone believes these children are sick. The Rosarios and their pediatricians understood, but Edwards says that more than one adult has asked her how she knows that the children aren't just making up their symptoms for attention or to get out of school.
"One of the biggest things that I do with these kids is provide a diagnosis and reassure the families that they're not crazy, because so many of these kids have been to see doctor after doctor after doctor who tell them they're faking it or chalk it up to anxiety or whatever," Edwards said. "I want to help them know they are not alone. I can't cure them, but we can help."
Lynda Varno is grateful for that help and recognition.
Her 12-year-old son, Ayden, had Covid-19 in November 2020. He recovered and seemed fine. Four months later, he used a push mower to mow the lawn of their rural Ohio home and, at bedtime, mentioned to his parents that his back hurt. When he woke up the next day, he couldn't move.
"He was in so much pain, from his head down to his toes," Varno said.
The local ER and, later, his pediatrician chalked it up to growing pains. But the boy who jumped on a trampoline every day, who loved to run and play football, could barely walk or move.
"That pain level was still there. Nothing was helping," Varno said.
She spent months taking him to several hospitals, but none could find a way to ease his pain. It got so bad that it triggered nonepileptic seizures – up to 100 a day at one point, his mom said.
It wasn't until the next year, when Varno saw Edwards talk on the news about starting a pediatric long Covid unit, that she thought things could get better.
"I just remember sitting there just sobbing because Ayden met every single thing she talked about," Varno said. "It gave me goosebumps. I just sat there crying and saying, 'God, thank you so much. This is what we needed.' "
Varno got an appointment and said "it's been a blessing ever since."
In addition to complex pediatric long Covid, Ayden had been diagnosed with orthostatic intolerance, an inability to remain upright without symptoms like lightheadedness, and dysautonomia, a dysfunction of the nerves that regulate involuntary body functions like heart rate and blood pressure.
Edwards' clinic uses an integrated approach to long Covid treatment. Ayden's regimen included physical therapy, acupuncture, deep breathing and cognitive behavioral therapy, as well as diet changes.
Children at the clinic are often urged to lower sugar in their diet and add more healthy whole foods. The eating plan limits animal products and emphasizes minimally processed foods, vegetables, fruits, whole grains, beans, seeds and nuts. Although more research is needed in children and adults, some early studies suggest that a plant-based diet may generally benefit adults with long Covid.
In January 2022, Ayden started with Sara Pesut, a physical therapist at University Hospitals. She normally works with adults with functional neurological disorders, but Ayden and some of the others at the pediatric long Covid clinic were around the same age as her own children.
"It was kind of like, 'how do I not lean into this problem and try to help if I know something that could possibly help these families?' " Pesut said.
He came to her first appointment in a wheelchair, she said, but after about three weeks working on balance, body position exercises and other activities, he no longer needed it.
"It just kind of evolved from there," Pesut said. "He's really done a wonderful job."
Ayden went for PT for 9 months and also had some virtual visits for check-ins, as well as doing home exercises and following his therapy guidelines at home, Pesut said.
Ayden went from a point where he couldn't feed, bathe himself or walk to running and playing sports.
"It has been like night and day from where Ayden was this time last year to now. It is a complete 180," his mother said.
Edwards' clinic isn't the only one to see kids with these extreme symptoms.
At Johns Hopkins Children's Center, pediatric rehabilitation physician Dr. Amanda Morrow said the main symptom is severe fatigue, but she has also seen patients like Edwards' who have more complicated conditions.
With treatment, she believes, long Covid won't mean a lifetime of problems for any child.
"We're hopeful that the more we can support these kids earlier on and provide recommendations and things, we're hopeful that that helps out their recovery or maybe doesn't trigger them to go down this road where things are really difficult long-term," said Morrow, who is also an assistant professor of physical medicine and rehabilitation at the Johns Hopkins University School of Medicine.
Murrow and Edwards remind parents that the best way to protect kids from long Covid is to keep them from catching the virus in the first place. Vaccinations are important, as well as precautions like wearing a mask when cases are high and washing hands thoroughly.
Eliana spent eight days in the hospital and then was treated as an outpatient at Edwards' pediatric long Covid clinic.
"We work with them as if they've had a stroke, and they recover very, very well, actually," Edwards said.
When Eliana came into the clinic, physical therapist Art Lukovich said, he had to go back to basics and figure out what would help her best.
"You don't see stuff like this," he said.
He had her go back to the foundations of movement and motor control, and he figured out how much he could push. "Which has definitely given me some sleepless nights and gray hairs, but definitely worth it in the end."
"I had a sense of humility since this is a young lady that basically had her life put on pause because of this," he added.
In eight months of physical therapy, Eliana went from a wheelchair to a walker to a cane, her mom says.
"When I saw her run for the first time in the clinic, I definitely had that moment where I was like 'Oh, my God.' I think her mother and I both looked at each other and thought, 'wow!' We didn't completely think we could get there," Lukovich said.
Today, Eliana is back to school and back to feeling good. She finished her freshman year with straight As.
Her mother is proud of the way she handled long Covid.
"Not once did she cry. Not once did she panic. She gave me strength every day," Rosario said. "She's come a long way, and with the right people in place, she's now running and jumping and riding roller coasters."