A Personal Trainer Shares her Favorite Cheap Healthy Foods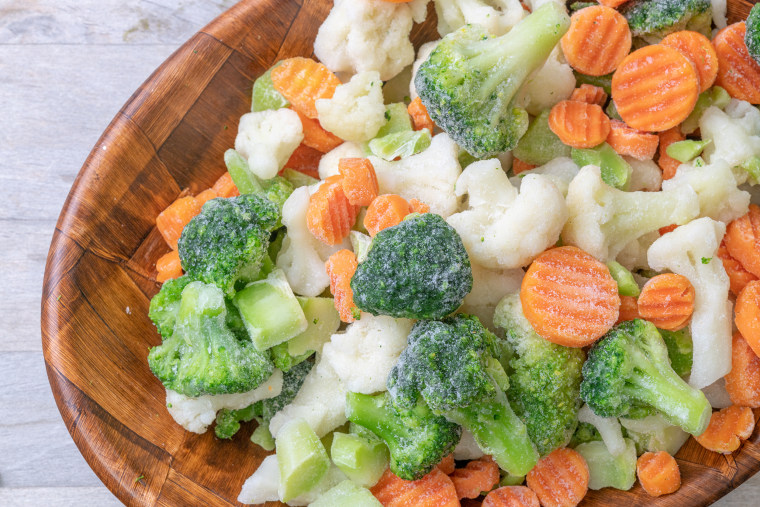 Inflation is really impacting food prices and, therefore, all our wallets are getting skinnier. Many of us have a tendency to assume that healthy food is expensive and it can be easy to feel frustrated when you feel like you have to choose between between saving money and eating healthy.
As a trainer, I believe that nutrition is crucial to good health and no one should have to skimp on that. There are a lot of affordable grocery items that are both healthy and inexpensive. Here are my tips for how to feed yourself — and your loved ones — delicious, nutritious meals that don't break the bank.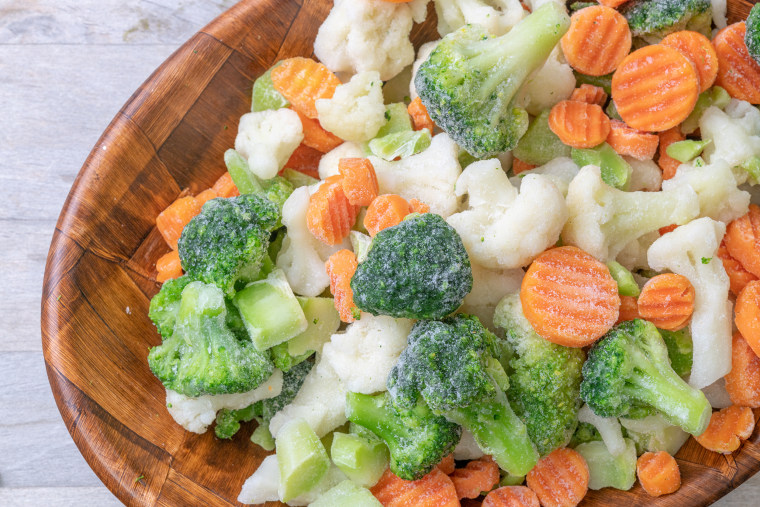 A cheap and healthy grocery list
Frozen veggies: I buy whatever's on sale because they're as nutritious as fresh produce, but don't spoil. I throw them into a bowl and microwave them or add them to a stirfry.
Frozen berries: Whatever type is on sale dictates my smoothie flavor for the week! I'm partial to raspberries — I love the sweetness with a little sour — but if pineapple chunks are on sale then I buy those instead. They also serve as ice so that my smoothies aren't watered down, and frozen fruit doesn't spoil like fresh fruit so I don't have to worry about wasting it. Plus, some berries — like strawberries — are so packed with nutrients that dietitians call them super fruits!
Canned tuna: This is a super fast protein I can dump on top of salads or put on top of open-faced peppers with slices of pickles and cucumbers on top for a crunch.
Chickpeas: Canned beans are great to have on hand, and I'm partial to chickpeas because, being Lebanese, I can easily whip up hummus for a protein-packed snack, or I can put them in the oven with some seasoning for baked chickpeas as a snack or salad topper.
Rotisserie chicken: Shred this already-cooked chicken and make chicken tacos, chicken dip or a chicken stirfry.
Tofu: Sub in tofu instead of meat for a vegetarian meal or a Meatless Monday. Or instead of buying pricey eggs, scramble tofu which has a similar texture to scrambled eggs to make your next breakfast scramble! You can also add tofu to smoothies instead of protein powder. If you're not sure how to cook tofu, check out our guide for how to cook tofu.
Lentils: Lentils are another meatless option to get in protein. Whether you make a stew, soup, or are simply looking for a non-meat protein option on top of a salad, these beans are great for your wallet and your protein intake!
Store-brand cheese: If you don't feel bloated after eating cheese, check out non name-brand cheeses at your grocery store that are still reasonably priced. Use cheese as a snack for protein or as a topper for warm casseroles!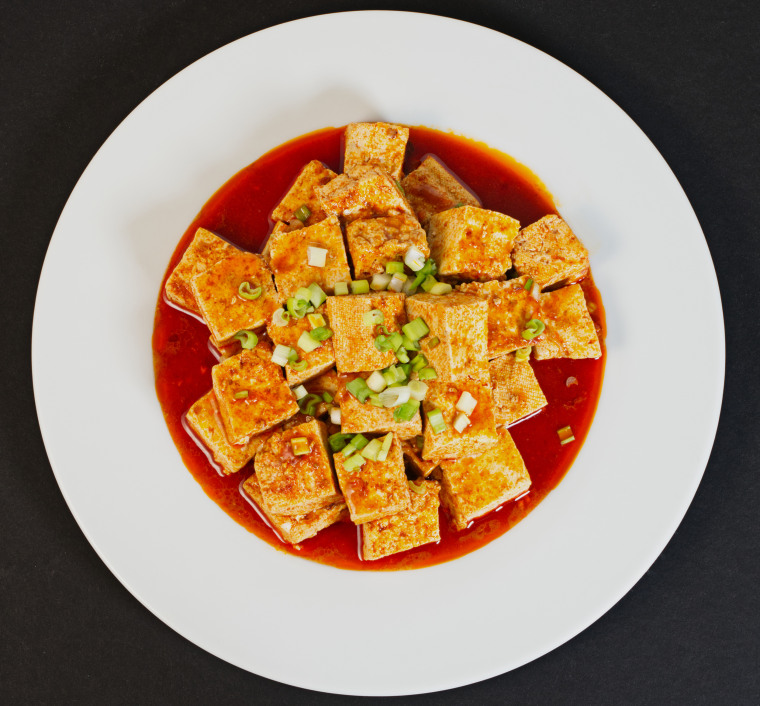 Healthy recipes on a budget
If you want to put some of these ingredients to use right away, here are some delicious recipes to get you started.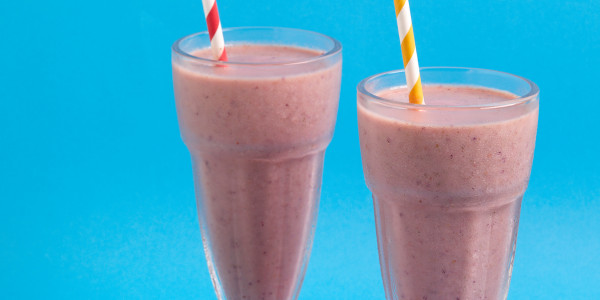 This smoothie calls for strawberries and blueberries, but you can use any frozen berry that's on sale. You can also sub in spinach or another dark, leafy green for kale.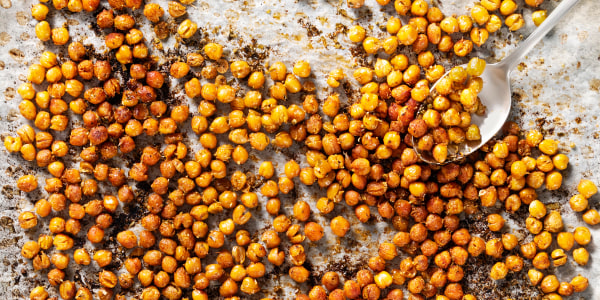 ClarkandCompany / Getty Images
These chickpeas are super easy to make and you can use them in a multitude of ways. Roasted chickpeas make for a great salad topper, and they're also a great protein-rich snack.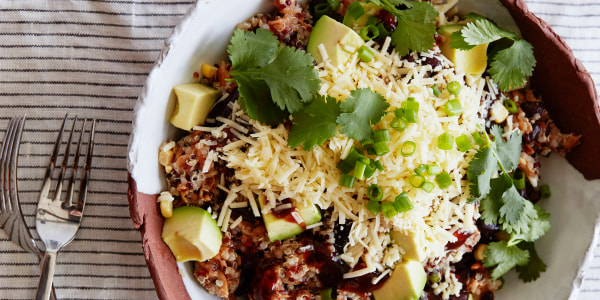 Courtesy Matt Armendariz
This barbecue rotisserie chicken salad makes for a nutrient-dense meal any time of day and using rotisserie chicken makes it easy to make.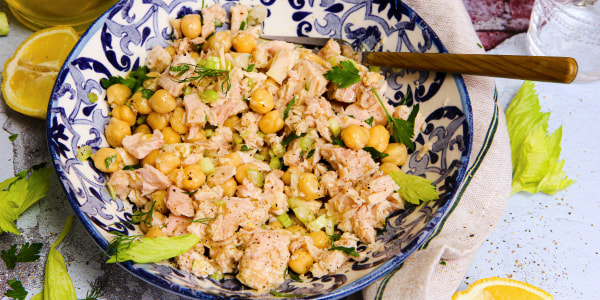 Laura Vitale
This chickpea and tuna salad is healthy, delicious and it requires no cooking! Win-win-win.
More meal planning tips from a trainer