Snacks that will keep (unwanted) cravings at bay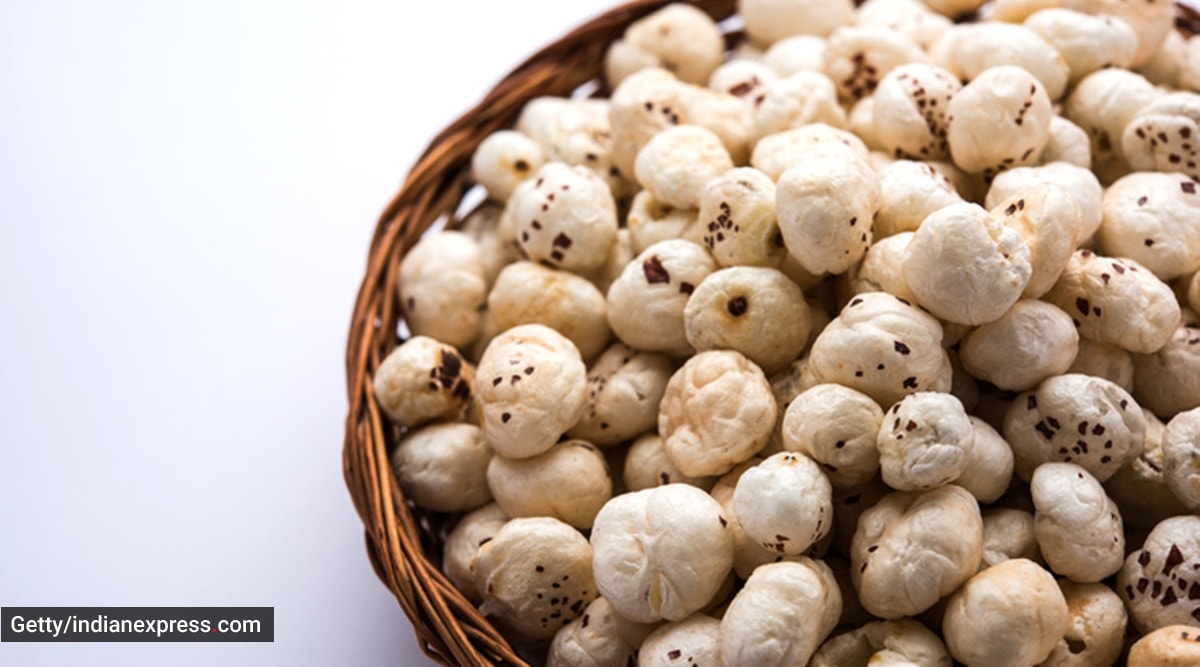 Cravings can strike at any hour, and at times, compel you to reach out for the unhealthiest thing your eyes can see. This habit is also what exactly leads to excess calorie intake, which further affects metabolism and fitness goals. So, what can you do? Prep well, say experts, to ensure you make mindful snack choices.
As such, Mithila, a nutritionist, listed a few snacks that you can have when hunger pangs come calling, uninvited.
She listed chana, peanuts, khakra, foxnuts, and almonds as good snack options, stating that these snacks will keep you "full for longer since they are good sources of healthy fats, protein or complex carbs. These snacks will manage your hunger and blood sugar levels very well," said Mithila.
According to her, one should treat snacking as a small meal in-between your main meal. But why?
*Will ensure shorter gaps between two meals
*Helps maintain blood sugar levels
*Keeps you satisfied throughout the day, especially during working hours
*Prevents cravings
Concurring that healthy snacks should contain "more protein, healthy fats, or fibre", which keep one satiated for long, registered dietitian Garima Goyal said that such snacks are easier to "find, prepare and eat".
How do they help?
Roasted chana – This protein-rich superfood is one of the healthiest and most nutritious snacks. When chana is heated on a low flame, their crispiness and freshness is retained. They are one of the best option when it comes to complete nutrition as they have an ideal combination of protein, fibre, vitamins, and minerals. They help maintain sugar levels and also reduce cravings, thanks to their high fibre content.
Makhanas or foxnuts – Makhanas, when well-roasted, are a great snack to munch on. You can even add flavourings like salt and pepper or powdered mint or oregano and chilli flakes to them. For those on a weight loss journey, this snack is definitely a must try. Also, since they are low in sodium, those with hypertension can also have them. They are also famous for their calcium content, thus aiding healthy bones and teeth. It has everything to keep a person satiated for a longer time, along with giving a heavenly taste.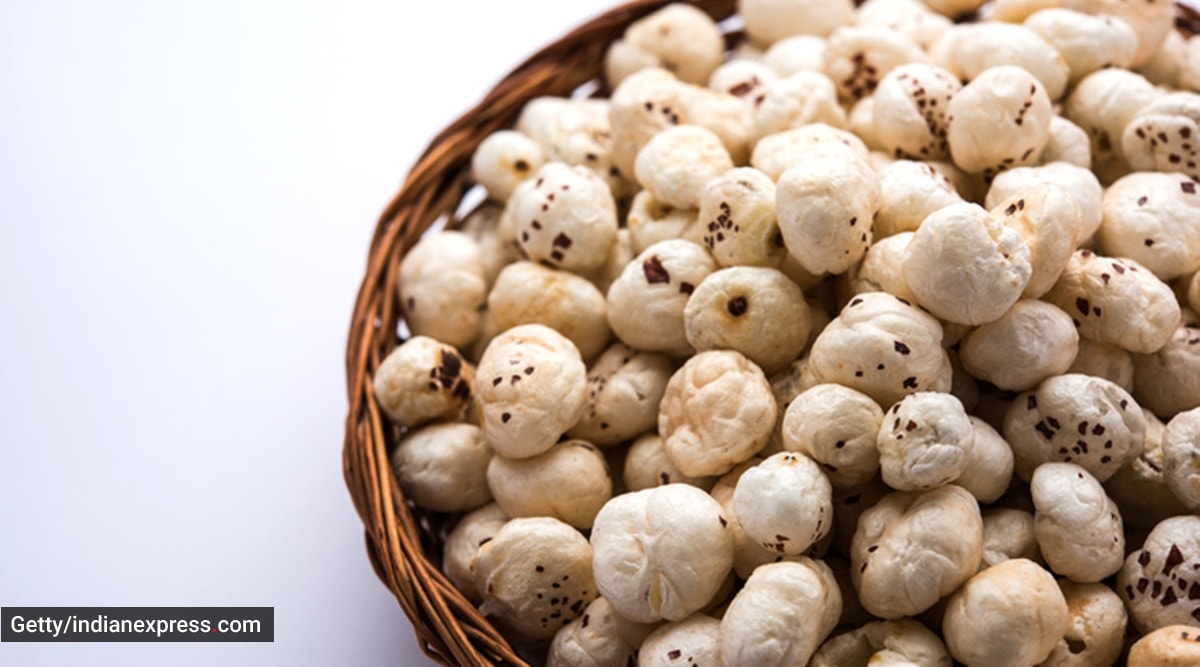 Makhana, also called as Lotus Seeds or Fox Nuts are popular dry snacks from India, (Source: Getty Images/Thinkstock)
Peanuts – Having unsalted peanuts in moderation is great as it has healthy fats, the prominent one being an unsaturated fatty acid called oleic acid. Also, they enhance energy levels and wake you up from an afternoon slumber — all because of their high protein levels, which also aid in building and repairing of the muscles. Also, due to their low glycemic index, they don't lead to a sudden spike in blood sugar levels. So, whenever you feel hungry, have peanuts as their protein, fat and fibre content will also keep you fuller for longer.
Khakhra – Khakhra is a crispy low calorie snack. Its fibre and protein content makes it ideal for weight loss, too. These can be made from whole wheat flour and are baked rather than fried.
Handful of almonds – Snacking on almonds has shown to improve appetite regulating hormones. They come handy with protein, healthy fats and help curb hunger pangs.
Which one do you like?
📣 For more lifestyle news, follow us on Instagram | Twitter | Facebook and don't miss out on the latest updates!