Mississippi man loses nearly 400 pounds to improve health, keeping promise to grandma: 'She would be so proud'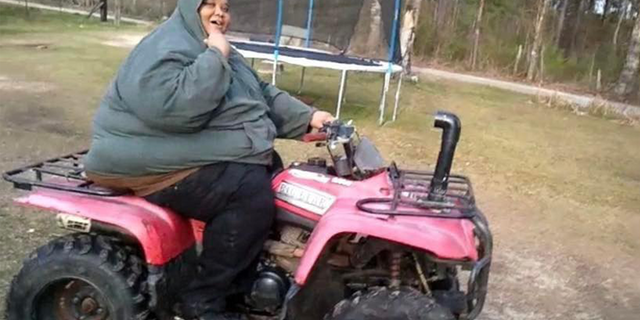 A man in Mississippi is inspiring others with his near-400-pound weight loss transformation.
Nicholas Craft, 42, of Hattiesburg, Mississippi, weighed 649 pounds in June 2019, and now he's down more than 365 pounds.
"I've been dealing with my weight since childhood," Craft told Fox News Digital on Thursday, March 9. "I was 300 pounds in high school,"
WOMAN LOSES NEARLY 100 POUNDS AND TRANSFORMS LIFE AS A MODEL, SCHOLAR
Craft said depression led him to overeat, and overeating made him withdraw from society, which contributed to his sedentary lifestyle.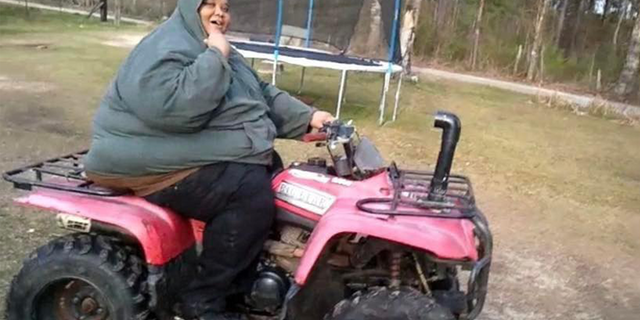 "My weight stopped me from going to family events and traveling," he recalled. "I couldn't get into regular vehicles. It was hard for me to get around. I had knee pain, body aches and shortness of breath."
In 2019, a doctor reportedly told Craft that his weight was "a ticking time bomb" for his 5-foot-9 frame. 
Craft said that comment made him realize he had to change his ways.
"I wanted to live longer," he said.
Craft told Fox News Digital he didn't go on a specialized weight loss diet. He simply switched the way he ate and how he approached food, which includes calorie counting and giving up junk food.
"My calorie intake was 1,200 to 1,500 calories per day when I first started," he said.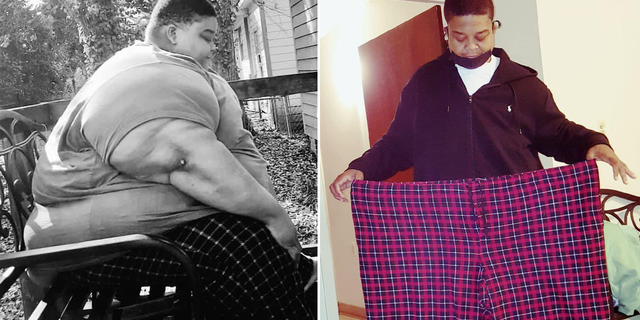 Craft said he's cut out sodas, fried foods, bread, pasta, rice and other carbs, and now he incorporates a lot of fruits, vegetables and protein.
In terms of exercise, Craft said he strength trains with dumbbells and moves around a lot throughout the day.
RUNNING 1 MILE A DAY IS GAINING POPULARITY ONLINE: HOW IT CAN IMPROVE YOUR HEALTH
Craft also credits his grandmother, Georgia Moody, for his weight loss success. He said he appreciates the encouragement and support she provided him before her death in 2019.
"My grandmother passed away before she was able to see my weight loss transformation," Craft said. "She wanted to see me more often. I promised her I would lose weight, so I could see her more."
Craft only wishes she could see him now.
"She would be so proud of me," Craft said. "She was my source of motivation."
Since making that promise, Craft experiences less physical pain, his breathing has improved, he has more energy, more confidence and he no longer has trouble fitting in different vehicles for travel, he said.
"I wanted to live longer."

— Nicholas Craft
He said he doesn't feel tempted by "bad food" anymore and has his cravings under control.
"I haven't reached my weight loss goal just yet," Craft said. "But, it feels good knowing my story can help people who may be struggling with their weight."
NORTH CAROLINA MAN, ONCE OBESE, INSPIRED BY NAVY SEAL TO QUIT DRINKING, GET FIT AND RADICALLY ALTER HIS LIFE
The native Mississippian has documented his weight loss journey on Facebook with before and after photos that show his progress.
Social media users who have come across Craft's weight loss story on Facebook have commended him for his ambition and dedication.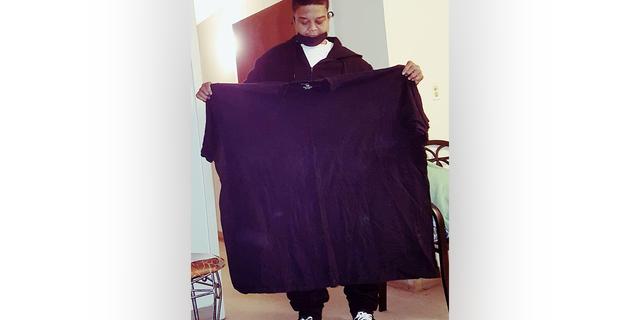 "This goes WAY above a regular congratulations," one user wrote. "Outstanding work, young man, you are such an inspiration!!!"
"Keep up the good work and stay strong," another user commented.
Other Facebook users have praised Craft and his grandmother for making Craft's weight loss goal a reality.
INCREASE IN LIPOSUCTION PROCEDURES LINKED TO ATHLEISURE WEAR TREND, STUDY CLAIMS 
"Congratulations young man, your grandmother just gave you a second birth," one user wrote. "Enjoy your healthy life."
"Bless you Nicholas you've shown such love and respect to your grandmother and yourself," another user shared.
"You have to make lifestyle changes, like eating healthier, instead of shortcuts. [It's also important to] stay active, even if it's just a little bit, so long as you're moving."

— Nicholas Craft
Craft's drastic weight loss story comes at a time when some Americans are attempting to shed pounds with semaglutide injections such as Wegovy and Ozempic, which is manufactured by Danish pharmaceutical Novo Nordisk.
Wegovy is a weight loss prescription while Ozempic is a diabetes prescription. Both brands have been used as fast-acting weight loss treatments by the masses after receiving celebrity endorsements. 
Reports of Ozempic shortages began in December 2022 and the diabetes drug appears to still be in short supply due to high demand, which has created challenges for overweight and obese patients with a diabetes diagnosis.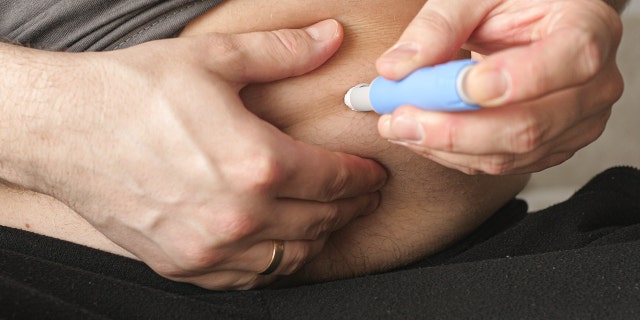 DOCTORS URGE CAUTION ON DIABETES DRUGS FOR WEIGHT LOSS AFTER STUDY HIGHLIGHTS SIDE EFFECTS   
Other noninvasive weight loss and toning procedures that have gained popularity in recent years include fat melting injections, fat freezing (cryolipolysis), fat warming (laser lipolysis) and targeted radiofrequency treatments (radiofrequency lipolysis), as noted by the American Society of Plastic Surgeons.
Invasive body contouring options include various forms of liposuction – the surgical removal of fat via suction device – while surgical weight loss options include various bariatric operations, including adjustable gastric banding, gastric balloons and gastric bypasses, according to the American Academy of Cosmetic Surgery and the American Society for Metabolic and Bariatric Surgery.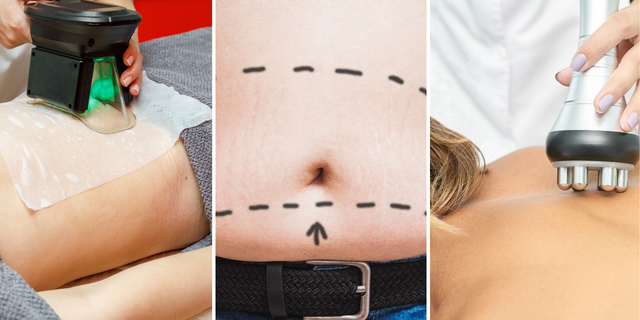 Craft told Fox News Digital he lost weight naturally and he didn't use any weight loss medicines or enhancement supplements or seek surgical means.
"You have to make lifestyle changes, like eating healthier, instead of shortcuts," Craft said. "[It's also important to] stay active, even if it's just a little bit, so long as you're moving."
CLICK HERE TO SIGN UP FOR OUR LIFESTYLE NEWSLETTER
The U.S. Department of Health and Human Services' National Institutes of Health (NIH) reports that one-in-three American adults are overweight and more than two-in-five American adults are obese. About one-in-11 American adults are severely obese.
In terms of diet, the NIH recommends adults avoid foods with added sugar and high saturated fats and eat foods that are rich in vitamins and minerals, which includes vegetables, fruits, whole grains, beans, nuts, seeds, lean meat, seafood, eggs and milk.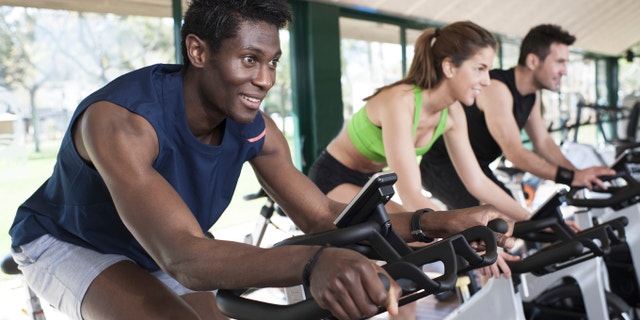 The NIH also advises 75 to 300 minutes of physical activity for adults depending on the intensity level of their chosen activity. Recommended exercise times are determined by each person's age, health condition and desired result. 
FOLLOW US ON FACEBOOK FOR MORE FOX LIFESTYLE NEWS
Craft told Fox News Digital he no longer sees the doctor who called his weight "a ticking time bomb," but his new doctor is impressed by his progress.
"My current doctor says it's unbelievable how much I've lost," Craft said.
After losing hundreds of pounds, the main challenge that Craft said he's facing now is loose skin and he's hoping he can find a doctor to surgically remove it because the excess tissue causes discomfort.
He said his health insurance has declined to cover the cost of skin removal surgery.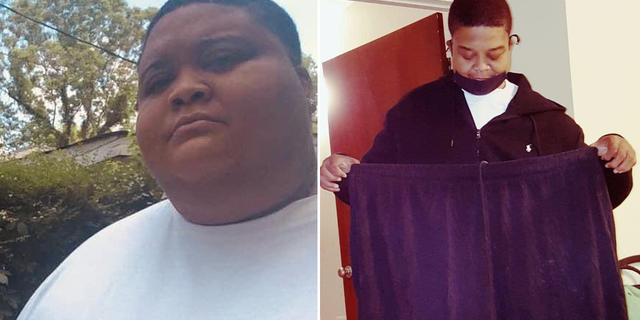 Multiple plastic surgeons on RealSelf, a healthcare marketplace focused on consumer aesthetic treatments, have noted that most insurance companies reject covering skin removal surgeries because they deem them a cosmetic procedure. Some exceptions may exist if a patient can prove their excess skin causes adverse health effects, such as painful rashes, but terms vary with each health insurance provider.
CLICK HERE TO GET THE FOX NEWS APP
Craft said he's planning to lose more weight.
"My family and friends tell me they're proud of how far I've come," Craft added. "My advice for anyone trying to lose weight, be consistent on your weight loss plan and trust the process."