Advocates in Mass. are pushing to keep masking in health care settings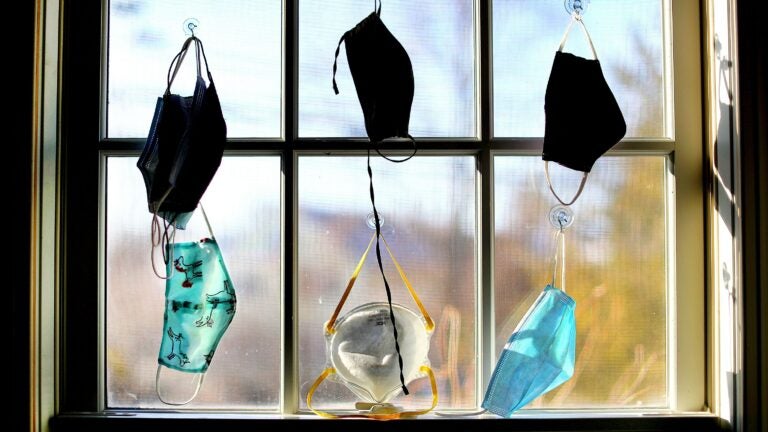 Health

Massachusetts's COVID-19 public health emergency runs out on May 11, ending state masking requirements in health care facilities.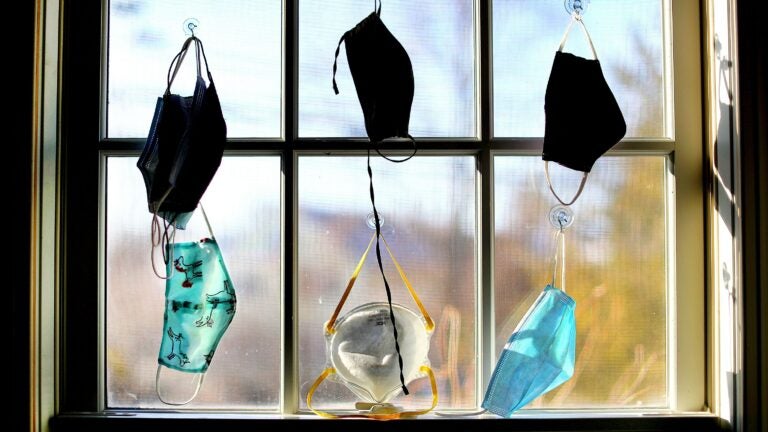 A coalition of public health advocates is urging Massachusetts to keep masking requirements in place in health care settings, even after the state's COVID-19 emergency declaration runs out in early May. 
"Without universal masking precautions in healthcare, vulnerable people face substantial risk of being exposed in waiting rooms or clinical settings against their will, violating their autonomy, and deterring many from seeking much-needed care," the Massachusetts Coalition for Health Equity wrote in an open letter last week. 
Coalition co-founder Dr. Lara Jirmanus, a family physician and Harvard Medical School instructor, explained in a virtual press conference Wednesday that removing masking requirements from health care settings will be especially risky for babies and children who can't mask. 
"People can bring these infections home to their loved ones and hurt them," Jirmanus said. "And I will say personally, as a parent of a 16-month-old baby, this is part of my calculation."
In September, the Centers for Disease Control and Prevention revised its guidelines to relax masking requirements for health care facilities in parts of the country with lower levels of community transmission. (In Massachusetts, state masking requirements remained in health care settings even after the CDC change.)
Relying on community transmission data to dictate masking is flawed, Jirmanus asserted, citing underreported cases. 
According to the coalition's letter, "far fewer people are testing for COVID-19 as much required routine testing has ended, federal funding for COVID-19 testing has diminished, and most rapid tests are not reported. Further, most low-wage workers don't have paid sick time, and many are incentivized or compelled to go to work with COVID-19, or to avoid testing."
The group cited data from the Institute for Health Metrics and Evaluation, whose director estimated in September that only 4% to 5% of COVID-19 infections are actually reported. 
Even when transmission rates are low, clinics and hospitals will still be an epicenter for COVID-19 patient care, creating opportunities for the virus to spread, according to the coalition's letter. Removing masks from health care settings also puts providers at risk at a time when the health care system is overrun with staffing shortages, the group argued.
A spokesperson for the state's Executive Office of Health and Human Services told The Boston Globe that the state health department will continue to track COVID-19 cases and make adjustments as circumstances change. 
The spokesperson also told the Globe that infection control leaders at several of the largest hospital systems in Massachusetts have repeatedly asked state health officials to end the mask mandate.
The Massachusetts Coalition for Health Equity remains unconvinced. 
"We are wondering, when we take a look at that Globe article, why have hospital administrators been lobbying to remove masks? Is this about the money?" Jirmanus asked. "It doesn't make sense. Removing masks in health care … is going to cause health worker outbreaks and it's going to exacerbate existing staffing shortages and thereby exacerbate the budget crisis."
She added: "We all have a loved one in our lives who could be hurt by a COVID infection. … and we could all be harmed by long COVID. So let's be safer together."
Newsletter Signup
Stay up to date on all the latest news from Boston.com